Experiencing Loss
The loss of a loved one presents an abrupt, life-altering change in your life. However, you have a family of trained, compassionate professionals to whom you can reach out. As the nation's leading burial vault company, Wilbert has helped funeral professionals and families for generations. Locally, we provide service to 23 counties including Pulaski, Lincoln, Rockcastle, Laurel, McCreary, Wayne, Russell, Casey, Garrard, Madison, Jackson, Clay, Knox, Bell, Whitley, Clinton, Adair, Metcalf, Green, Taylor, and Marion. We assist funeral directors through the funeral experience from pre-arrangement to final disposition. We look forward to serving you.
Burial Vaults
Burial vaults are lined and sealed outer receptacles used in cemeteries for underground interment. In most areas of the country, state or local law does not require that you buy a container to surround the casket in the grave. However, many cemeteries require that you have such a container so the grave will not sink in. Either a grave liner or burial vault will satisfy these requirements. Burial vaults provide the casket with lasting protection against subsoil elements such as ground water and the weight of heavy cemetery equipment.
Wilbert Burial Vaults
Leading funeral directors across the United States and Canada recommend Wilbert burial vaults for their precise engineering, elegant designs, and accompanying service. Families choose Wilbert burial vaults over all other brands for the peace of mind provided by their unequaled construction and appeal.
High-quality structural concrete establishes our vaults' strength. Bonded interior liners of high-impact thermoformed plastics such as ABS Marbelon, ABS Trilon, or a Unisex two-part epoxy system supply additional durability. Interior linings of stainless steel, copper, or bronze add extra resilience and a touch of beauty. (Read More)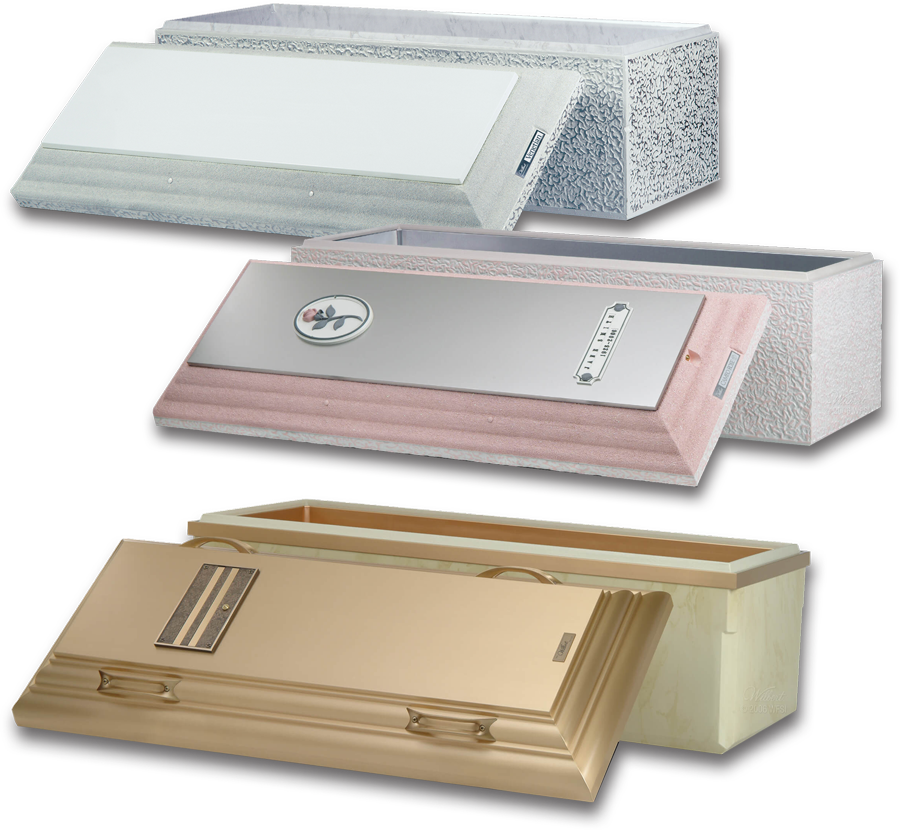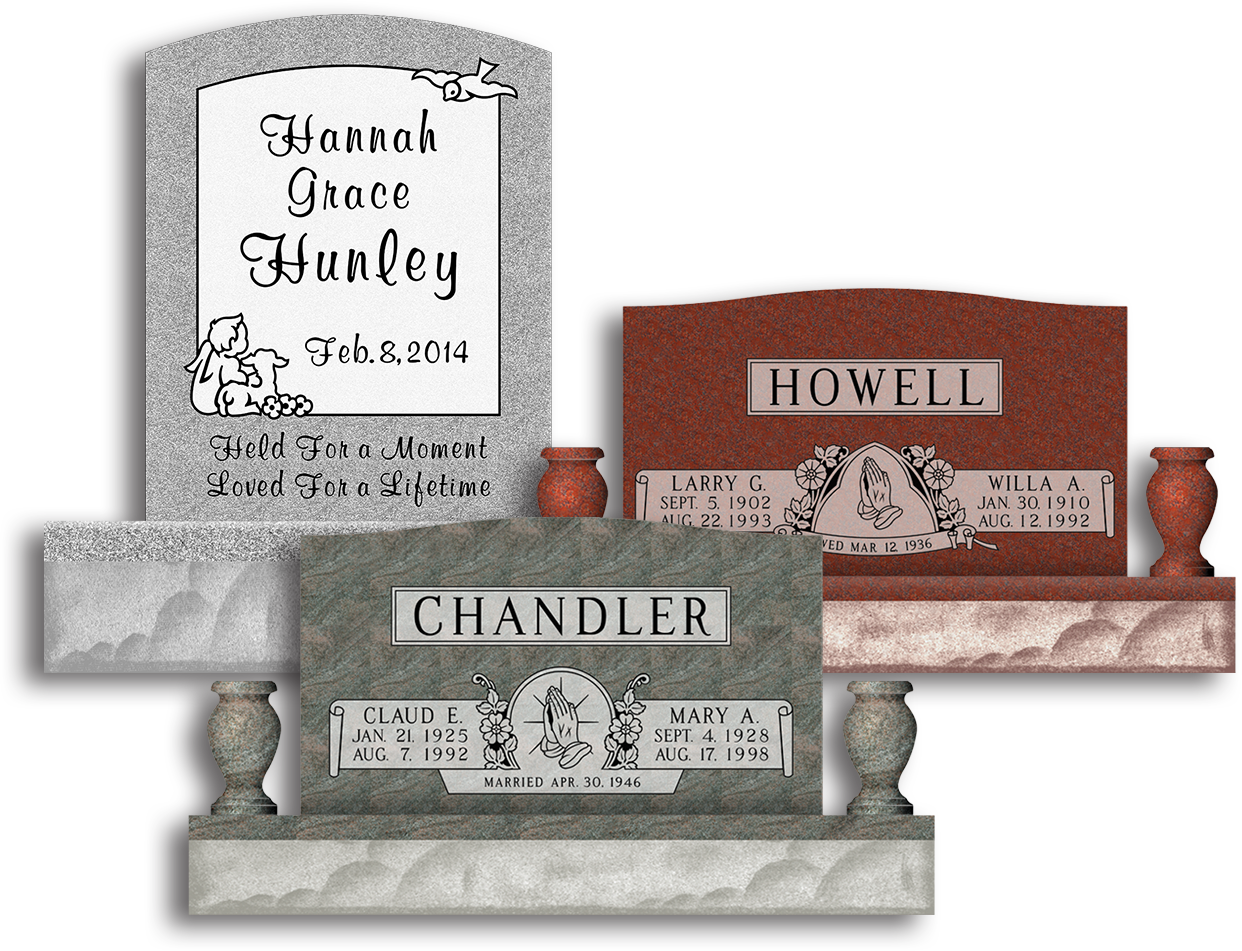 Monuments
Monuments are as unique as the individuals they represent. We have a selection of monuments to view at our office. Please click here to view our sample monuments. We specialize in providing personalized monuments for your loved ones. We also provide you with an exact colored, scaled proof before your memorial is ever produced at our production facility. This proof can be instantly forwarded to you via e-mail or fax. When the memorial is finished, delivery can be tracked on the internet until it arrives at your location, which happens overnight in our immediate area and the surrounding states. (Read More)
Need more information? Request an info kit here: